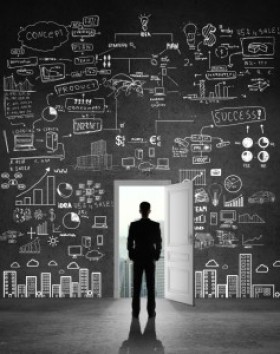 hdpmcS at a glance
We would like to provide you with a few facts about hdpmcS. Who we are, what we do, and why we believe we are your provider of choice for leading edge business and technology management consulting.
Boutique Management Consulting Services
Yes, we are small, and we are specialised, and this is exactly our strength. If you need a large scale implementation partner, you are probably better off somewhere else. If you need the brainpower of decades of industry experience or hands-on senior management level intervention, hdpmcS is for you!
Specialized in Financial Services
hdpmcS and all of our business affiliates do have significant background in the financial services industry, across banking, insurance and capital markets. As we grow, we might add additional areas to cater for the omnipresent convergence in the industry.
Operates in South Africa and Sub-Saharan Africa
hdpmcS is based in Johannesburg. However, we do see the opportunity on the continent, and also all of our local business affiliates do have experience on the continent beyond the boundaries of South Africa. So if you are looking for advisory services related to your Africa expansion strategy, hdpmcS is your advisory of choice.
Network of local & international senior industry experts
We believe in the power of networks. Personal relationships and prior joint work experience is a common denominator for hdpmcS and all of its local and international business affiliates.
Founded in August 2014
Yes, we are young, but the cumulative experience of the hdpmcS leadership and business affiliates speaks for itself!